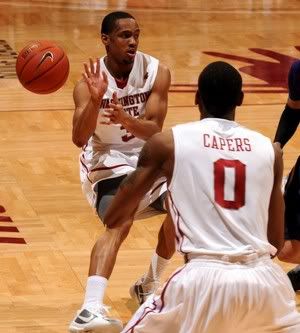 Looks like Washington State point guard Reggie Moore is doing his best Afroman impression in the great Northwest:

Moore was arrested and cited for possession of marijuana less than 40 grams and use of drug paraphernalia. The charges each carry mandatory minimums of one day in jail and a fine that usually ranges between $250 and $500. Despite the pending charges, Moore will continue to play for the Cougars with coach Ken Bone's blessings.

Nice. I guess it's just a little pot, right?