A friend recently pointed out UCLA forward Chace Stanback "now private" MySpace page.

Still there is this wonderful gem of a line...

""I'm so far ahead of my time I'm bout 2 start another life....look behind u I'm bout 2 past u twice".....UCLA BOUND"




Solid! Give that man a job as the American Poet Laureate after his college career! ONE HUNDRED COCKTAILS TO YOU, SIR...

Next, Louisville coaches certainly know how to treat their players! This from the Las Vegas Review Journal:

Our sources say (first-year assistant coach Walter) McCarty and (Louisville player Juan) Palacios were in the LAX nightclub's VIP section early Thursday with several male friends, including a young white man who appeared to be a seven-footer. Palacios, 22, is injured and has not played this year.

A bottle of $400 Patron was charged to... (director of basketball operations) Eric Scott's credit card, I'm told, and a bottle of Veuve Clicquot, which goes for about $300, was paid for in cash.

A spokesman for the University of Louisville's basketball team has demanded a retraction for an item printed here that stated team members were night-clubbing.

Kenny Klein, the school's sports information director, called it a "completely erroneous report"...

Hmmmm, retraction huh? Completely erroneous, huh?



Juan Palacios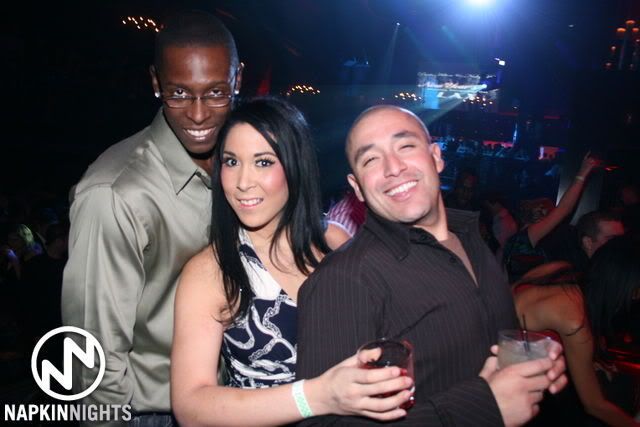 Well just who IS that Black man?

I feel there will be some disciplinary actions coming even though everyone was of age. Something along the lines of conduct unbecoming to the image of the program crap.

(HT: HCAA BB FanHouse)