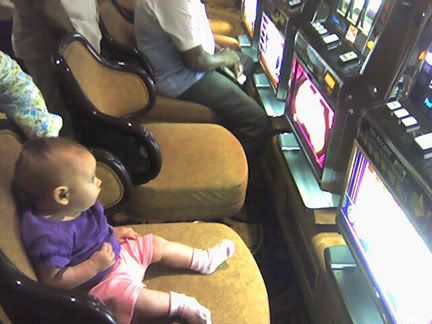 Vegas, baby?

Vegas, baby.

We were sitting here talking about all the crazy things that usually happen when we pack up and head out to Sin City for either the NCAA Tourney or Selection Sunday. But now with Gabby on the East Coast and a baby coming we were wondering when the next Vegas trip would be. While Gabby just likes to drink and restaurant hop, the rest of us like to actually gamble. That is what Vegas was made for, right?

So in the meantime while we wait for our next trip we do things. Things like online video poker, video roulette, or video blackjack. Well, one person here likes roulette...

*cough cough*

Steve

*cough cough*

Plus it's another great way to pass the time before college hoops starts.

UPDATE: Gabby just said he doesn't see himself being in Vegas anytime before 2012. Forget it then, isn't that when Hollywood says the world's gonna end?