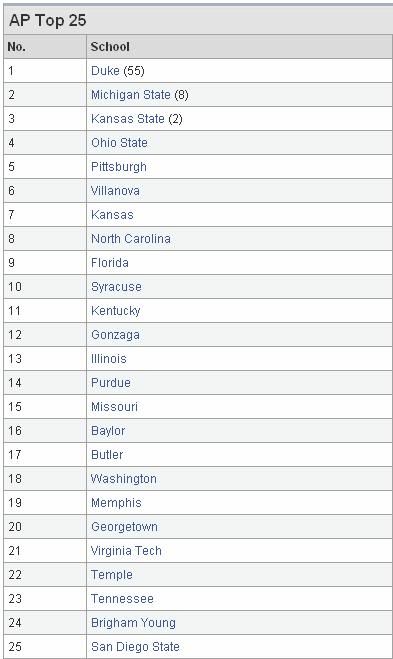 After all the hand wringing and masochism San Diego State has it's preseason moment in the sun by being nationally ranked for the first time in school history.

And it can all come crashing down on ESPN November 16th when the Aztecs visits 12th ranked Gonzaga* in Spokane. Just remember that, citizen. So in the meantime, enjoy the exposure. We have Point Loma and Long Beach State in the between-time to chew on.

* EDITOR'S NOTE: We were going to liveblog the Gonzaga game but right now no just in case we get killed.