Oh yes, we are getting closer and closer to the start of college hoops, citizens. Behold the power of the 2011-2012 TV schedule!

The one thing we immediately zoomed in on was this...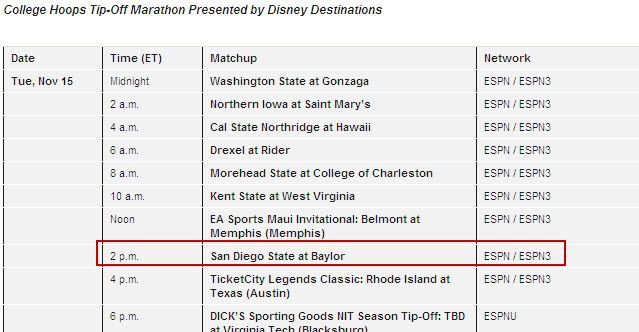 Baylor is returning some strong ballers (Scott Drew, Quincy Miller). And don't forget Perry Jones who easily compares to Kawhi Leonard. This will be a "show me" game for all the doubters who think the Aztecs will fall off this season.
We're one of them.
So in 30 days it'll be time to buckle up. Also, that is when we will start posting on a more regular basis. But in the meantime, who else is excited about the Alabama/LSU football game on November 5th?