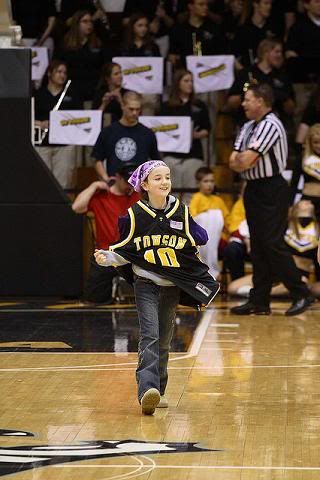 Poor little girl. She doesn't deserve all this.
Towson took their sweet ass time getting to their game with George Mason. Tom Yeager, Colonial Athletic Association Commissioner was so angry at this lack of respect he
publicly admonished the Tigers
.
Shamed, Towson finally took the court against George Mason. The Patriots decided to finish the job that Yeager started and ran the Tigers out of the building
to the tune of 84 to 58
. As a final slap the schools could only get people to show up by giving away tickets.
CAA basketball. Catch it!