Time, time, time, see what's become of me
While I looked around
For my possibilities
I was so hard to please
But look around, leaves are brown
And the sky is a hazy shade of winter

Hang on to your hopes, my friend
That's an easy thing to say, but if your hope should pass away
Simply pretend
That you can build them again

Look around,
Leaves are brown,
There's a patch of snow on the ground.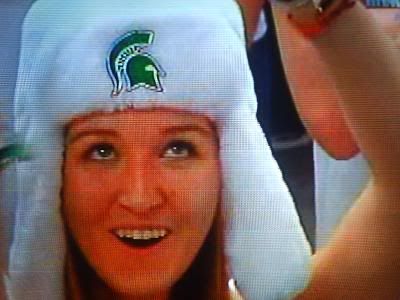 Michigan St 64 - Wisconsin 61 (OT)
We'll have more to say about this on Thursday. For now it is a wonderful win for a program in desperate need of one. Kalin Lucas was clutch, just like
he said he would be
and the Spartans battled back when it seemed that the Badgers had the game all lock up.