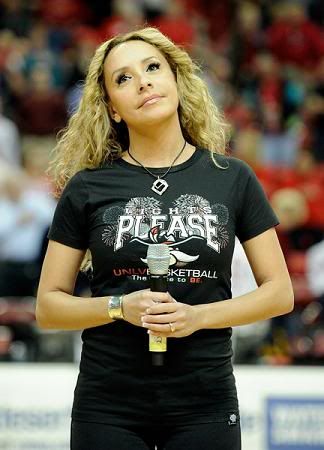 Lorena Peril, star of the semi-nude Fantasy show at the Luxor prepares to sing to UNLV fans.

Then those fans quickly lost their erections as that
powerhouse
Colorado State
demolished the Rebels on their home floor
. Ouch.
So the question is where does UNLV go from here? It only gets worse with remaining games at New Mexico, at Brigham Young and vs. San Diego State (maybe). If they can't notch a quality win from one of these three then they might just need to win the MWC tournament outright to get into the Madness.