Too much at stake
Ground beneath me shake
And the news is breaking

Shock!

Watch the monkey get hurt, monkey

Shock!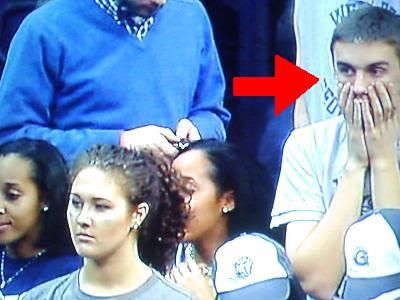 Pittsburgh 72 - Georgetown 57
Wow, that was some ass pounding the Panthers gave the Hoyas. From beginning to end in almost every statistical category Pitt
dominated
. They really proved their ranking this time around. Or was it that Georgetown is not top 25 material?