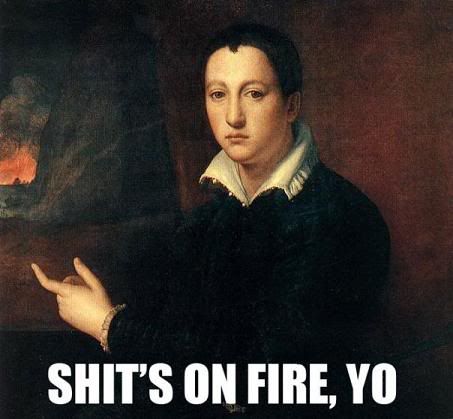 Illinois 71 - Michigan State 62
This game marks the beginnings of
dissension in East Lansing
. Sure, the Spartans only lost by 9 points to the 22nd ranked school in the country. On it's own that is not too bad at all. But if you look at the whole body of work you get an entirely different picture:
* Lost to 8th ranked Connecticut
* Lost to 4th ranked Duke
* Lost to 3rd ranked Syracuse
* Lost to 10th ranked Texas
* Lost to unranked Penn State
* Needed overtime to win against 21st ranked Wisconsin
* Needed overtime to win against unranked Northwestern
Here you see a team that had gotten consistently beaten up by ranked opponents. Things are not as bad
as they are over in Manhattan, KS
but they are getting close, folks. And why on earth would a team like this stay ranked is anybody's guess. More than likely MSU will get into the dance but hell if they will stay.