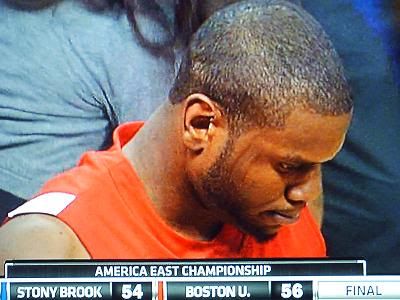 Stony Brook can wait
The Seawolves have never been to the NCAA Tournament. This was suppose to be their year. After year-on-year improvement and an agreement for ESPN to televise some of their games they were finally ready for the big time.
Preseason favorites
to win the American East outright and
get into the big dance
they blew through their conference tournament matchups and went up against Boston U in the finals. Stony Brook led by as much as 14 over the Terriers at one point in the game but Boston U came right back.
Then the unthinkable happens. Stony Brook fouls Boston with the game tied and 2.4 seconds left. The Terriers shoot two and game over. A heartbreaking end to a charmed season. Well, there is always next year.