Kick that shit!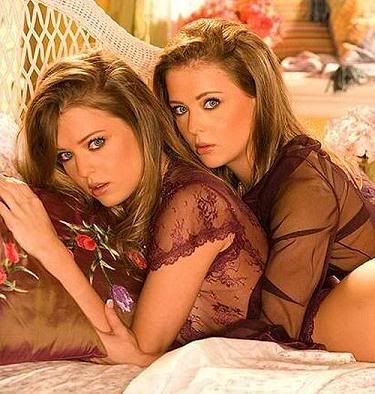 Introducing the University of Northern Colorado Bears
The above two ladies are Natalie Campbell and Jennifer Campbell, Northern Colorado alums and Playboy models. You're welcome.
So we are nervous about the Bears. No, we have not watched them this season and our only eye test was
this game
against Montana in which a Mr. Devon Beitzel lit up the Grizzlies. He has become a Twitter cult phenomenon with fans including us! He's like a mini Jimmer.
The key to this game is unlike BYU if we can shut down Beitzel he really does not have a strong cast of support characters. We should employ the same double/triple team strategy we used against the Cougars in our second and third games with them. Then we can do our usual damage in the paint and get our turnovers. As much as we like this school for what they did we must not fail again. We have never been to the 3rd (formerly known as 2nd) round of the NCAA Tournament. This needs to be our time.
It has to start somewhere
It has to start sometime
What better place than here
What better time than now
Go Aztecs.