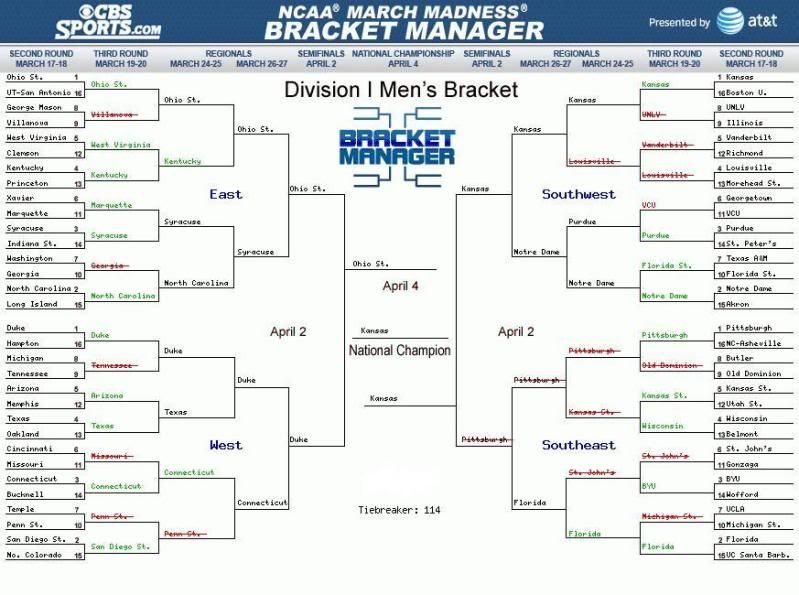 First, Luke Winn is
kinda right
. The Aztecs
are
a shaky #2 seed. Remember, we felt they should have been a #3 to #5 seed. Looking at the bracket above we did not have them getting to the Sweet Sixteen because of the issues that came up glaringly in the Temple game (missed shots, unable to convert turnovers, unable to maintain leads). We said as much in our
game update
.
That being said we are extremely happy and couldn't be prouder at the
fact
that we are going to the Sweet Sixteen. We had every right to celebrate like we had
won the Final Four
. Because we and a lot of other people in SDSU Nation did not expect them to get this far. Go Aztecs.
Next, the Pitt thing. Ouch that hurts but we are still in it. Remember, our definition of a busted bracket is if one (or both) of your National Championship game teams lose before said game. The East is shaping up to be our best region, meanwhile the Southeast looks like absolute wreckage. Who could have predicted Richmond would look so studly? All in all this is shaping up to be one of our down years in bracket picking. We'll see what happens today.