Otherwise known as that other national tournament...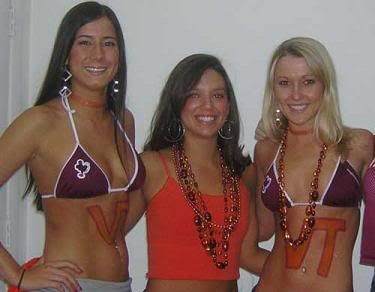 Hey Seth Greenberg, Virginia Tech is the number one overall seed in the National Invitation Tournament. Who cares about beating Duke, your 21-11 record and your Sagarin rating of 40. Welcome!
Hey Bama, turn that frown upside down. Who cares about beating Kentucky, Tennessee and Georgia TWICE with your KenPom ranking of 51. Coastal Carolina awaits.
Hey Colorado, why fret over not being selected to the NCAA Tourney with beating Kansas State (twice) and also Texas. And you have an RPI of 61? Well now you've got your own bracket named after you and Texas Southern in the first round. Congrats!
Harvard, oh Harvard. What haven't you done? Beaten Colorado, you have a 23-6 record, a RPI of 35 and a Sagarin ranking of 63. How about a consolation 6th seed and Oklahoma State in your first game?
If you can make it
there
you can make it anywhere. Good luck!