Without further adieu our predictions...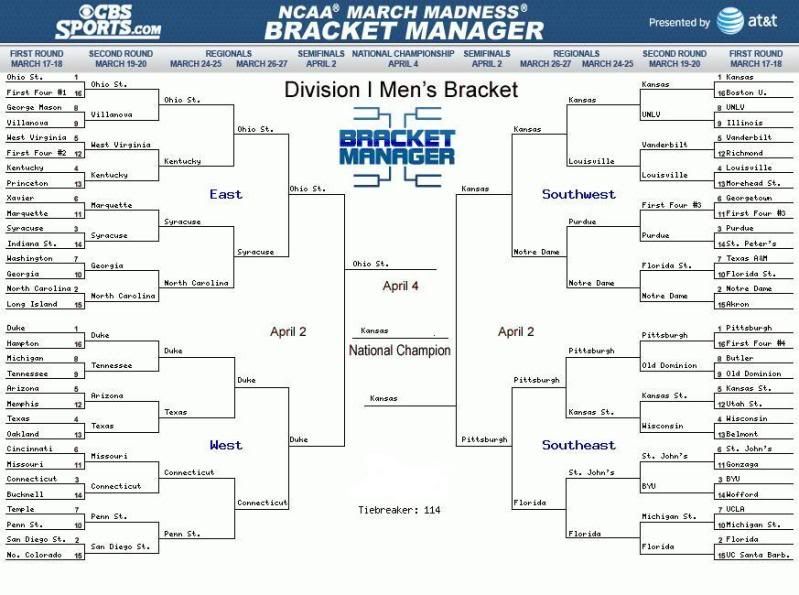 Now, this First Four shit -
East #16: We have Alabama State beating UTSA and then promptly losing to Ohio State
East #12: We have Clemson beating UAB and then promptly losing to West Virgina
Southwest #16: We have NC Asheville beating Arkansas-Little Rock and then promptly losing to Pitt
Southwest #11: We have USC beating VCU and then promptly
beating Georgetown
Yes, you read that right. Georgetown is going down. The Hoyas have been the most disappointing team we have seen this year. Remember, we
stopped watching
their games because they had gotten so bad.
Other notes:
Yes, we will forever love San Diego State but we have to be honest. Penn State is to us like a full strength BYU. Talor Battle and their cast of giant killers will unfortunately prove to be too much for the Aztecs. But at least we have a good shot of making it out of the first round for this first time in school history!
Also, this marks our most boring bracket. All four #1 seeds will be in the Final Four. Good luck everybody.