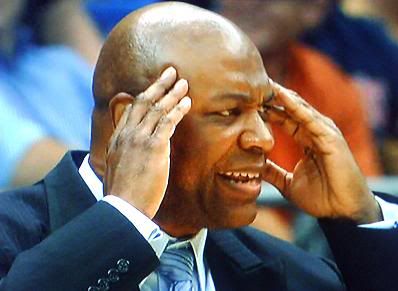 Virginia Commonwealth 72 - Florida State 71 Overtime
This is what it's all about. Both teams were neck and neck throughout the contest with Florida tying it at the end of regulation. Then with 7 seconds left in overtime VCU hits an EASY layup to move ahead 72 to 71. There were still 7 seconds on the clock and Florida State's ball but the Rams Jamie Skeen blocked any chance the Seminoles had to win the game.
If there were ANY lingering doubts about VCU belonging in the tournament (not likely at this point but still) they have now been erased with authority. The Rams have proven that they can blow out opponents or grind out wins. Borrowing from an old joke about VCU they didn't belong in the field of 64. They belonged in the Elite Eight, although some are saying they will be a
sacrificial lamb lame for Kansas
. And no matter what coach Shaka Smart is a wanted man after this is all said and done.