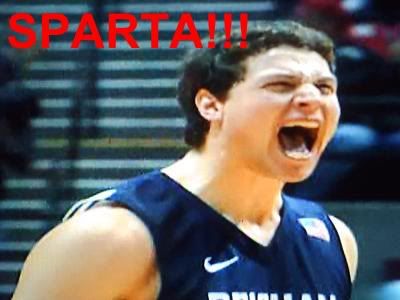 BYU 80 - SDSU 67
That was eerily similar to
last month
. We need auto type for this:
Once again we were victims of our own poor 3 point shooting and the inability to convert opponent turnovers into points.
Add to that the embarrassing way we handled a loss on national television by throwing trash on the court. At this point we have serious doubts if we can win in the 2nd round of the NCAA Tournament.
Alright, we have a bet we need to pay on -
We love you Jimmer. You're the best. Mormons own us. We suck.