So the always amusing Gary Parrish is talking about how all these top 10 losses would (or should) affect the AP/Coaches poll this week and we came across this...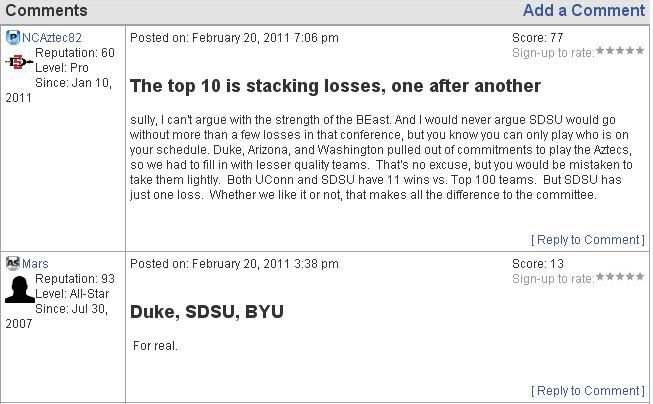 Now we appreciate it. Not saying there are a few of us here who
aren't thinking about it
. But look guys, if you were to think about all those teams ranked above the Aztecs (Duke, Ohio State, Kansas, Pittsburgh and Texas) can you truly say the following:
"SDSU would beat any of those teams if they played them in San Diego."
We can't. We can't even say right now that we could beat BYU this Saturday. And that's all it comes down to. If Team A is ranked above Team B then it is assumed that Team A would beat Team B. To be honest there are a few teams ranked
below
us that could beat us at home.
It's about managing expectations and not getting caught in the whirlwind of excitement. Just be cool people. Five days and counting.