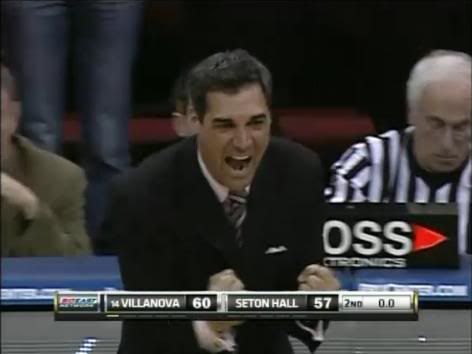 Villanova wins, barely...
This game was closer than what anyone could have thought it would be. If we were coach Wright we would be pissed that after bullying the Pirates in the paint for most of the contest (seriously, Seton Hall players were being pushed around and falling down all game) the Wildcats only win by 3 points.
Three points for all that effort? That's all we get fuckers?!
So maybe after the euphoria wears off of getting a road win and coach Wright reviews the tape that smile will disappear. And he'll rip into Villanova for not finishing Seton Hall off.