Xavier 100 - La Salle's morale 0
Ok, La Salle did score 62 points. But does it really matter? Xavier rained threes on the Explorers early and did not let up until midway through the second half. La Salle was inept from ANY range (34% FG shooting, 23% 3PT shooting). Just to bring home how breathtaking the Musketeers domination was last night just take a look at this chart. Shhhhh.... Don't speak, citizens. Just look....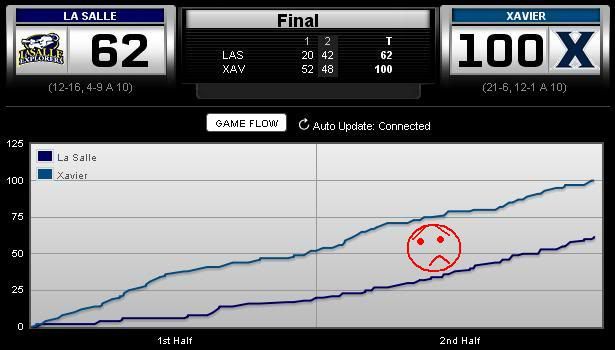 And the fans. Cruel cruel fans. Their bloodlust
was insatiable
. Something straight out of
Gladiator
we tell ya. In the end it means absolutely nothing for Xavier. But it was morbidly fun to watch.