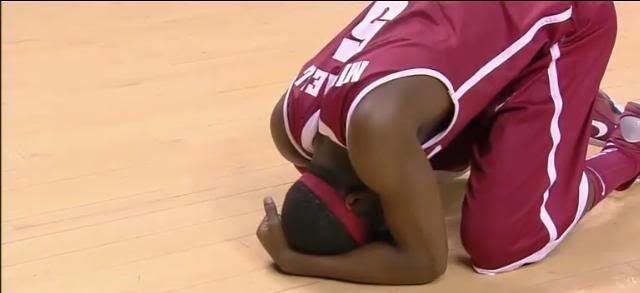 Alabama hurt themselves today...

We can't believe we are about to say this about an SEC contest but that was exciting, close game. Alabama has a curious case of being good but not being able to make the tournament. There was a part of all of us who were rooting for the Tide to beat 24th ranked Vanderbilt because doing so would STILL not get them in.

But that all changes now with the 81 to 77 loss at the hands of the Commodores. Oh well, fun while it lasted.