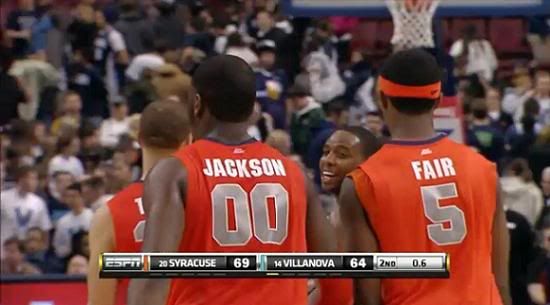 Syracuse +5. Meh.

Will you never rest
Fighting the battle of who could care less
Unearned unhappiness
That's alright I guess

Can anyone tell us what these two teams were playing for last night?? They both are getting into the dance. They both are getting the same seeding. A loss by either team would not change this. Couple that with sloppy sloppy Big East style play and you had a game that, well, was just a game. The final minute could not make up for it. That's alright we guess.