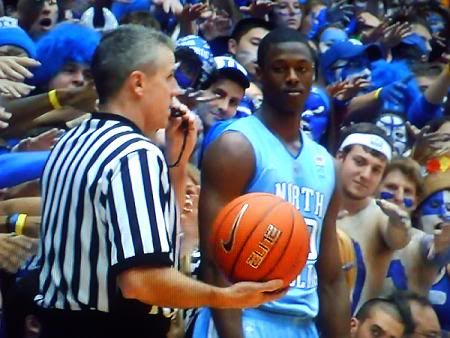 Duke 79 - North Carolina 73
If you were to watch the first 25 minutes of this contest you would have said the following:
"Man, North Carolina is gonna roll over Duke in their own house."
At one point North Carolina was leading by
16 points
. But then Blue Devil guard Seth Curry went OFF for 15 points in a span of 10 minutes. If it wasn't for
Stephen little brother
we would have been looking at a rare loss for Duke at Cameron Indoor.
You know, Steph reminds us of Jimmer...