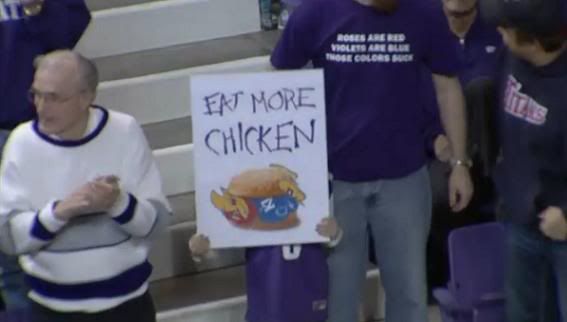 Kansas State 84 - Kansas 68
They said that KSU would need to play for their tournament lives and boy howdy did they. Kansas State played a perfect game on both offense and defense although guard Jacob Pullen needed to score 50% of the Wildcats total offensive production for them to win the game.
On the Kansas side there were looks of absolute shock. Like
"Wow, is this is really happening? Weren't we ranked #1 just 6 hours ago?!"
We were actually surprised the Jayhawks allowed themselves to get smacked like that.
And it looks like
we may get our wish
with Texas being ranked #1 next Monday.