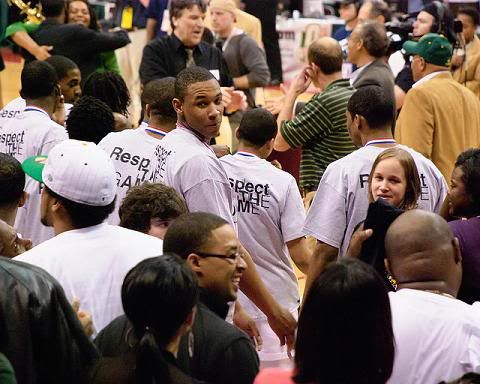 Ex-Ohio State guard J.J. Sullinger:
"I don't want to tell you how to do your job, but you need to offer my brother a scholarship."
Ohio State coach Thad Matta:
"Julian?"
J.J.:
"No. Jared."
Thad:
"Your fat brother?"
And the rest is
amazing history
unfolding before our eyes. Now J.J. sends text messages to coach Matta constantly saying "your welcome, you lucky bastard." And looking at their remaining schedule it doesn't seem entirely impossible for the Sullinger led Buckeyes
to go undefeated
. No, we are not predicting anything. We are just saying their stiffest competition in conference play is Michigan State. Yes,
that
Michigan State.