They must be pumping laughing gas into Viejas Arena. Ain't no way this was as funny as the Stewart Griffin laugh guy made it out to be. But it did remind us of Black Sunday. If Seth Rogen wrote it.

So, about last night...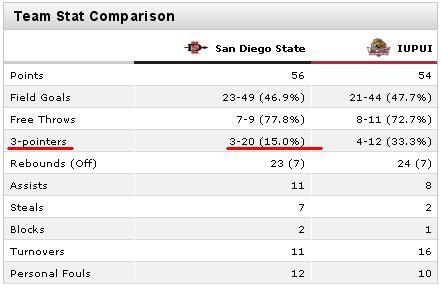 It's pretty bad when you are shouting at your team
NOT to take three point shots
. We clearly reverted back to the classic version of Aztec basketball and not the sleek
version 2.0 that we saw against UCSB
. A win is a win blah blah but this would have been a loss if there were 30 more seconds left on the clock. This was truly an escape from Las Vegas.