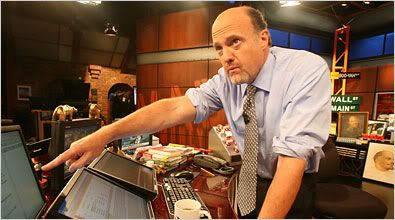 Let's take a look at some of the teams in the top 25 and treat them as if they were stock. We tell you who should you have in your portfolio come March and whom should you not.

Buys
#1 Duke - Buy buy buy! 'Nuff said.
#22 Minnesota - Looks like Tubby Smith has got his Kentucky mojo back with wins against West Virginia and North Carolina. Plus the Gophers margin of victory is averaging 10+ points a game.
#18 Brigham Young - Jimmer Fredette can do anything, even move economies!
#6 Connecticut - Kemba Walker is UConn's Fredette.

Sells
#21 Washington - They've lost against every ranked team they have come up against. They are beating up on cupcakes like McNeese State and Virginia to inflate their stats. They play in a conference of no ranked teams (the closest to the Huskies according to RPI is Arizona at 30 then Washington State at 41).
#2 Ohio State - They have Minnesota, Illinois, Purdue, Michigan State coming up. So what you say? Stiff competition will prove that the Buckeyes are top shelf you say? You sure? Did you see that near loss at the hands of IUPUI? Did you see the way Florida State's defense handled OSU?
#15 Missouri - Mike Anderson is not a miracle worker. And the Tigers are in the same situation as Ohio State.
#25 Texas - Mediocrity should not be rewarded.

Holds
#17 Kentucky - They have the all the pieces. They just now have to make them fit.
#23 Notre Dame - Who have they played? Don't say Kentucky. Definitely a work in progress.
#13 Memphis - Who have they played? Don't say Kansas. However there are some who say that this team will turn into a BUY real fast.
#5 Kansas State - Don't get us wrong, we love The Beard. But something seems a little off with the Wildcats plus with that murderer's row schedule we are waiting just a bit.