Hit it, boys...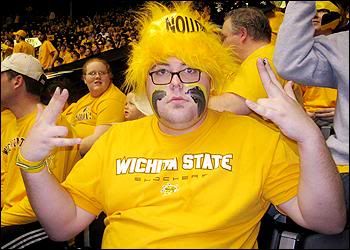 Introducing the Wichita State Shockers
There are many reasons why this team makes us nervous. They took it to the Kemba Walker led Huskies and only lost by 4. They beat Chaminade (who previously beat Oklahoma). Then they beat the stuffing out of Virginia. All on the road. Oh, did we mention they are
the odds on favorites to win their conference outright
to get into the NCAA Tournament?
Yeah. We're like the dog in that Travelers commercial:
In order for San Diego State to get this one we need three things -
1) Another double double performance from Kawhi Leonard
2) A monster game from our big Brian Carlwell in the paint making layups
3) For the love of Pete better freaking 3 point shooting than 31%! D.J. Gay, James Rahon, we're looking at you
Not too much to ask for, right? Go Aztecs.