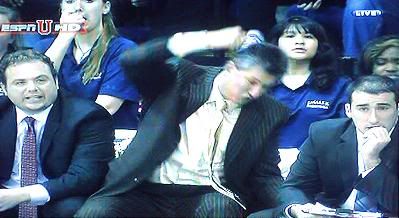 Villanova 84 - La Salle 81
We seriously thought that La Salle coach John Giannini was going to go all
Dennis Green
at the press conference after that game.
The Wildcats are who we thought they were. And we let them off the hook!!!
If you looked at the game flow
Villanova was in trouble nearly the entire contest
. This wasn't a matter of the Wildcats slipping as it was a matter of Explorers being really good tonight. They might be a force to be reckoned with in the A10 conference this season.