Duke 84 - Michigan State 79
Seriously. That game reminded us of the
Venture Bros
. Kyle Singler could be Brock Samson OR Sergeant Hatred, Nolan Smith could be Dr. Rusty Venture and Miles and Mason Plumlee could be Hank and Dean Venture. Think about it. Anyway, this beats saying "who can beat Duke?" Everyone is saying that.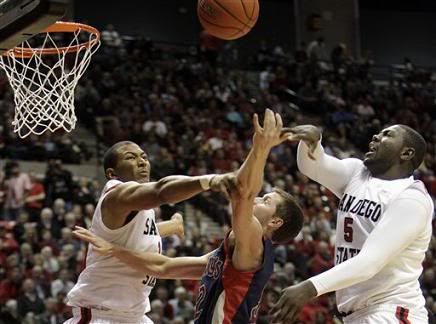 San Diego State 69 - Saint Mary's 55
That was as complete a game as we have seen yet. Adequate three point shots, good defense and rebounds as always. And a quick start by the Aztecs. We have never seen that before. Game balls to guard Chase Tapley who kept the SDSU motor humming throughout the match. Now comes Wichita State...