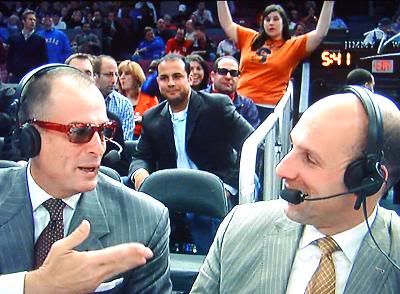 Kansas 81 - Memphis 68 (Jimmy V Week)

Syracuse in the house. Anyways, Memphis
guaranteed a national championship
earlier this year and the Tigers did hang with Kansas tonight. For awhile. But the Jayhawks really showed their possible national championship mettle. The game broke down in one of two ways:
A) Kansas forced Memphis to take bad shots
B) Kansas simply took the ball away from Memphis whenever they attempted to drive down the court
If we were a team in the Big 12 we would be really afraid to play the Jayhawks right now.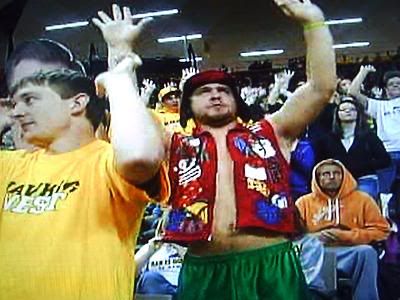 Iowa 51 - Northern Iowa 39
Well, there was that. If you're thinking this was a defensive game it wasn't. It was just a poor shooting, poor rebounding, poor everything game. Like two porcupines fucking. Iowa won only because Northern Iowa was that much worse. And to think only 9 months ago the Panthers
were celebrating their Sweet 16
.