Start music now.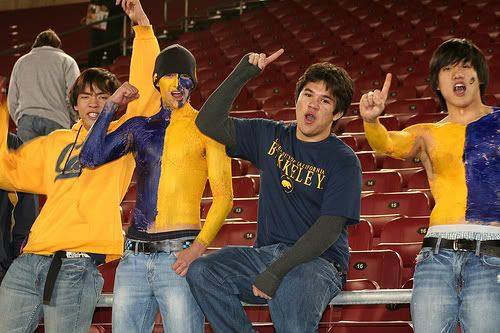 Introducing the Cal Golden Bears
The fact that we are going up against Cal stud Jorge Gutierrez is
reason
enough
to be nervous. But to be playing at Berkeley with him and the crowd roaring at near after burner levels just compounds that. Gutierrez will not give you Jimmer Federette type production but he makes the shots that makes his team win games. There is only one key for SDSU with this game -
1) Do not get rattled or fall behind early
Oh hey, did we mention that the Bears also beat #20 ranked Temple a couple of weeks ago? Yeeeesh.
Go Aztecs.