Still neck deep in work, but check this...

Stuttgart, Arkansas reporter Josh Troy hates Bob Knight. Really really really hates Bob Knight.

How much does he hate him? He does a pretty good job summing up his career:

Knight's long list of controversial acts goes at least all the way back to 1979 when he was arrested for assaulting a police officer during the Pan American Games in Puerto Rico. He was angry a practice gym was not open to his team. This act of Knight's overshadowed his team's 9-0 record in the tournament.

Moving six years ahead to 1985, Knight threw a chair across the court to protest a referee's call during a game against the Purdue Boilermakers. Knight was suspended for one game and put on two years probation from the Big 10 Conference.

In 1995, Knight was shown berating an NCAA volunteer at a post-game press conference. The volunteer informed the press Knight would not be attending the press conference. Knight arrived at the press conference and said, "You've only got two people that are going to tell you I'm not going to be here. One is our SID (sports information director), and the other is me. Who the hell told you I wasn't going to be here? I'd like to know. Do you have any idea who it was?...Who?...They were from Indiana, right?...No, they weren't from Indiana, and you didn't get it from anybody from Indiana, did you?...No, I—I'll handle this the way I want to handle it now that I'm here. You (EXPLETIVE) it up to begin with. Now just sit there or leave. I don't give (EXPLETIVE) what you do. Now back to the game."

On April 11, 2000 CNN/SI aired a tape of a Hoosiers practice from 1997 that showed Knight with his hand around the neck of player Neil Reed, who claimed he was choked by Knight.

In Sept. 2000, Indiana University freshman Kent Harvey reportedly said "Hey, Knight, what's up?" to Knight. According to Harvey, Knight grabbed him by the arm and berated him for not showing him proper respect.

On Oct. 21, 2007, James Simpson of Lubbock, Texas, accused Knight of firing a shotgun in his direction after he yelled at Knight and another man for hunting too close to his home. Knight denied the allegations.

Mr. Troy wraps up the article by saying "I am not a fan of Bob Knight by any means. I think he's a despicable human being but his resignation is not a reason to hate him. Bob Knight should be remembered for the negative actions that defined him and his legacy."

So, tell us how you REALLY feel about good old Bob Knight!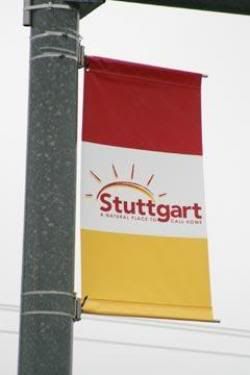 And if I ever see your fucking face around here...