Fullerton, California is known for a few things...

1) An all White population to the east and an all Mexican population to the west with a lone street as an uneasy "border" (Harbor Blvd. for those in the know).
2) The best taco joint anywhere not Mexico for those gringos brave enough to venture west.
3) The place of residence for a LOT of people who work for Mr. Knott at his neighboring berry farm.
4) Cal State Fullerton winning the College World Series in 2004.

AND

5) The Chronic.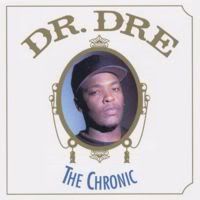 Yes, that Chronic

From the Santa Cruz Sentinel:

Junior Russell has been suspended indefinitely from the Cal State-Fullerton basketball team for a violation of team rules.

Russell was arrested and charged with felony marijuana possession on Feb. 6, according to the Fullerton police.

Sgt. Linda King of the Fullerton police said Russell was stopped for running a red light just after midnight Feb. 6. King said the officer smelled marijuana from the car and a search produced measuring and packaging instruments and a significant amount of marijuana. The department is not releasing information on the amount of marijuana found at this time, King said.

What constitutes a significant amount? Beats me. All I know is even if he had 1/100th of an ounce of the stuff with the scales and bags they still could slap him with a felony.

Oh, have you ever heard Cal State Fullerton's fight song?