We are just 17 days away from Selection Sunday and people are starting to think about who will be the 64 teams that will get into the dance.

The folks at The Bracket Board have started with their predictions. I mention them because I respect them highly. More than the talking heads of ESPN and SI.

Which four teams will get the #1 seed? I'm starting to think UCLA has a good shot at this once the Pac-10 Tourney rolls in. Duke might slip to #3 if they don't watch their backs. And Vandy might get a #3 seed if they keep on killing the giants.

You can get a 2008 printable bracket here. Give it a shot and predict who you think the 64 dance partners will be. We did. *grumble* Yeah, that ended in tears. What? Show what happened? Why would we want to embarrass ourselves like that?! Hey... Stop that! Don't....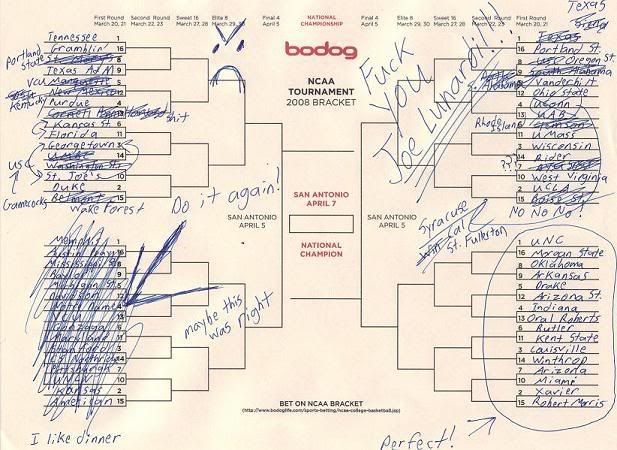 Damn you...