...says UNC to Tyler Hansbrough.

North Carolina will worship retire Hansbrough's jersey as soon as he leaves!

CHAPEL HILL, N.C. (AP) - Tyler Hansbrough will soon take his place among a select group of North Carolina basketball greats.

The junior was honored as national player of the year by Sporting News on Tuesday, ensuring he will become just the eighth Tar Heel to have his number retired.

For a North Carolina men's player to have his jersey retired, he must win at least one of six national player of the year awards: The Associated Press, the U.S. Basketball Writers Association, the National Association of Basketball Coaches, Sporting News, the Wooden Award and the Naismith Award.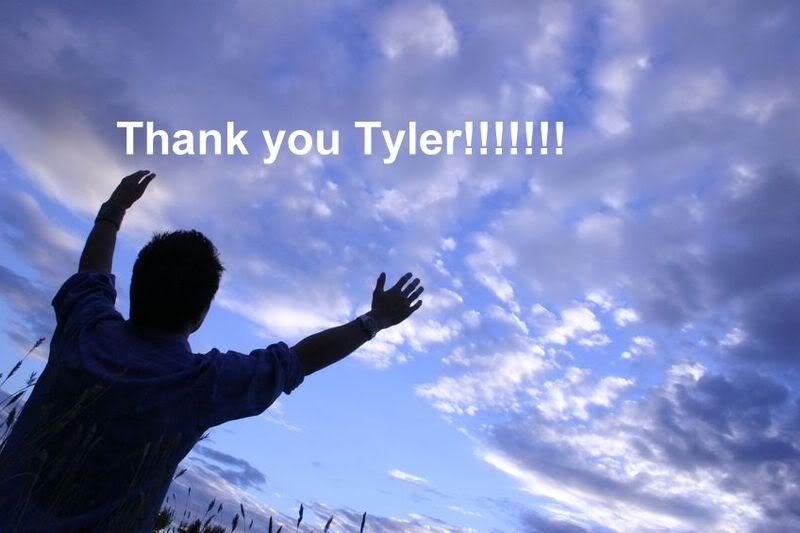 LSU gets desperate and contacts Tim Floyd about the job?!

Sources told the paper Floyd did not express interest in LSU, but he is a natural candidate for the job because he was living in Louisiana when USC hired him in 2005. Floyd is close with John Brady, who was fired by LSU in February, and said he would not want to follow him. But LSU remains interested, sources said.

Sure, you may say that when Jesus O.J. Mayo leaves for the sucktastic NBA, Floyd will have little talent and LSU may look attractive. But wow, this school fucking treats their coaches like shit. Why would you want to subject yourself to that?


Portrait of a man getting fucked over...