Congratulations Drake University on making it to March Madness this year! You haven't been to the NCAA Tournament since 1971. What are you gonna do now?

Plead with the NCAA to give us more freakin' tickets!!!!

When pairings are announced on Sunday, Drake will only receive 350-550 tickets —regardless of the site.

Members of Drake's Champions Club (multi-year, $5,000 and up donors) have the right of first refusal on four tickets each. Drake says there are 40 members of that group, meaning 160 tickets could be requested.

About 100 tickets will be held for families of players and coaches, another 55 for Drake students and others will go to selected university administration and families (emphasis mine).

So lets get this straight. Approximately 84% to 90% of the Bulldogs tickets will go to faculty and staff, fat cat donors and the team's families while the STUDENTS who supported this team through the famine years get almost nothing?

Wait, it gets better...

Drake men's basketball fans likely will have better chances to purchase tickets directly at the NCAA Tournament venues than through the university, officials said today.

As of Thursday nearly all the sites are sold out.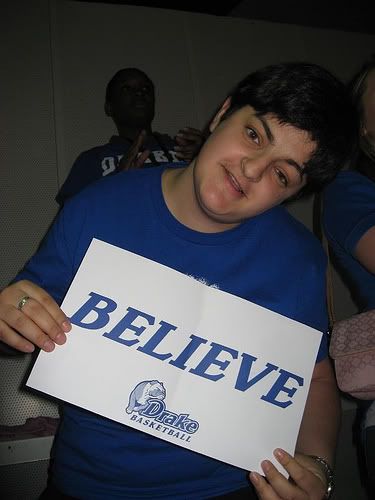 Yes, I believe... you have been SCREWED!