After 10 minutes 2 hours of deliberation, we have finally come up with our predictions. Read it and weep!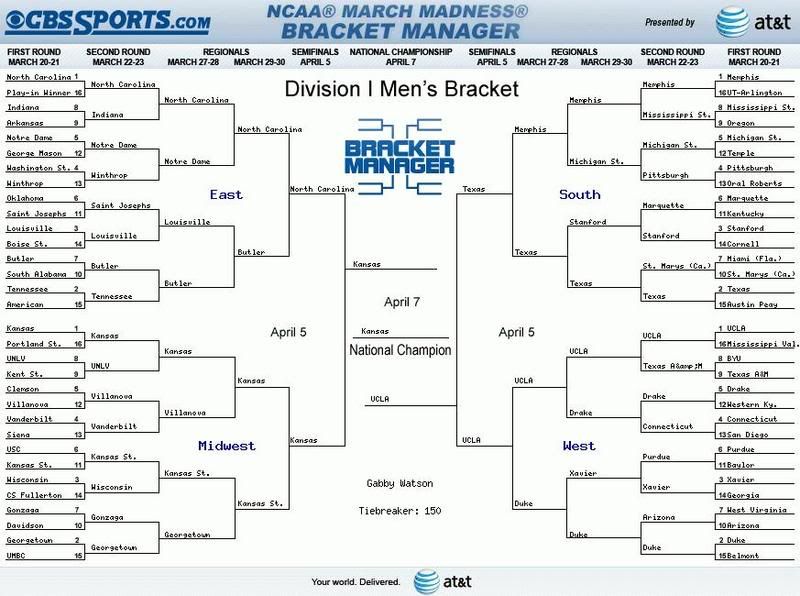 Comments - The East region was by far the hardest region to fill out. All those teams have a legitimate shot at getting to the Elite 8. The West was probably the easiest.

Bracket updates of course will be done throughout the tournament.

Oh yeah, you have spoken and we have responded! If you are looking for a printable bracket for the 2008 tournament go here. If you are looking for a bracket manager go here.