Super recruit Erik Murphy commits to Florida giving people an OJ Mayo for the East Coast.

"Overall, I loved everything about it," Murphy said. "I felt comfortable after taking a visit there. I was ready to go, but my dad wanted me to wait and make sure I still felt the same way. I still feel the same way."

Translation: I'm gonna be neck deep in Gainesville punani and barbecue so hell yeah I wanted to go! True dat!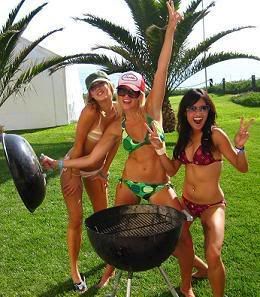 But my dad wanted to make sure Coach Donovan took care of the family too if you know what I mean. Once that was set, I hit up coach's digits.

We've written about Murphy before and the insanity around his recruitment. But for every hyper recruited and worshiped Kobe Bryant JJ Reddick Adam Morrison Michael Jordan there will be at least 30 Latrell Sprewells, Joakim Noahs, and Ron Arrests... I mean Artests. Freudian slip there. Yeah.