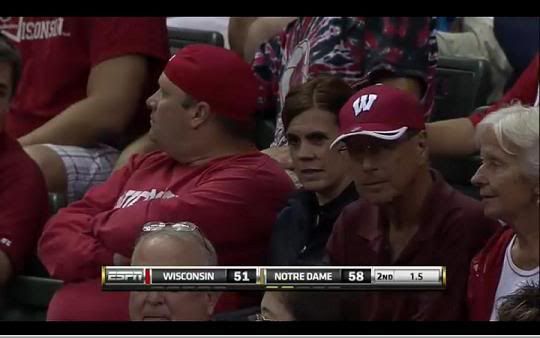 I think I'm going to be sick
Hey Badgers?
A
lways
B
e
C
losing
You had the game well in hand, then allowed the Irish
to outscore you by 18 points
. You don't start to foul Notre Dame until the final 30 seconds when the game was well out of reach. The announcers during the game and fans afterward
were openly questioning your strategy
.
Wisconsin... You win the
ABC award
of the week. Geez.