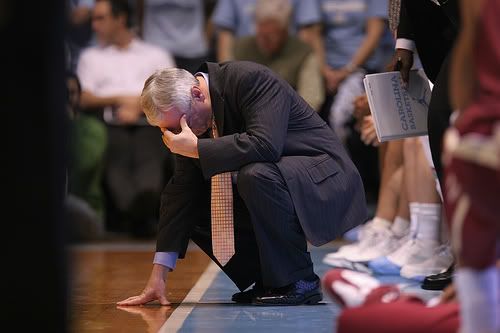 Billy Costigan: "Frank, how many of these guys have been with you long enough to be disgruntled, huh? Think about it. You don't pay much, you know. It's almost a fuckin' feudal enterprise. The question is, and this is the only question, who thinks that they can do what you do better than you?"
Frank Costello: "The only one that can do what I do is me. Lot of people had to die for me to be me. You wanna be me?"
We can all say 2008-2009 was the season of
"facepalm"
for Roy Williams and his UNC Tar Heels. Williams has a great incoming class this year but usually they take about a year to develop. We're thinking NIT again or best case scenario an exit in the second round of the NCAA Tourney.