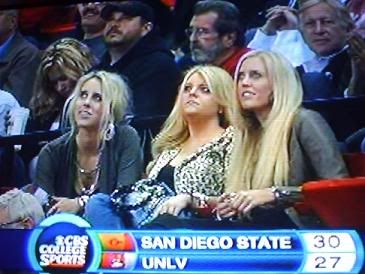 Wow. Look at that. It's us!
Ouch.
We get to this point every season where we just can't watch anymore. Hey, SDSU may get into the NCAA Tournament but we are not going to follow it much now.
Groundhog Day. The Aztecs had the lead against UNLV but blew it in the 2nd half losing 66 to 76.
Just call us Charlie Brown.