Can't believe this skipped by us but Dartmouth coach Terry Dunn resigned on Friday.

"So?" you say. "Big whoop". "Ivy League, who cares" right?

Well, normally we would agree but in this case it was the reason why he resigned:

Dartmouth men's basketball coach Terry Dunn was forced to resign after his entire team threatened to boycott taking the court this weekend.

Each player signed a document that was taken to the administration on Friday stating they refused to play for Dunn.

I guess with a 47-103 overall record the kids were fed up.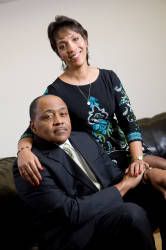 *play Price is Right Fail horn here*