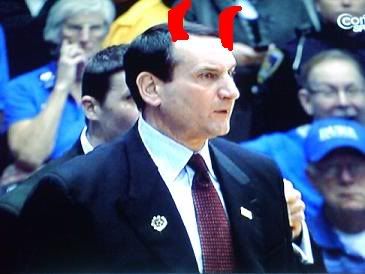 There are a few of us here who feel Wake Forest should have won that game. Not that we are Duke haters, far from the truth. We are actually criticizing the Demon Deacons here. The turnover rate against the Blue Devils was amazing (can we get some stats on this?).

What about the Plumlee brothers blah blah blah.

Yeah, what about Wake's Al-Farouq Aminu's double double?

They were matching them shot per shot but then they got sloppy. Now we know coach Dino Gaudio prepares his kids better than that. And if he does then we need to think that coach K had an unfair advantage...

Or coach Gaudio sucks in big games.

You choose.