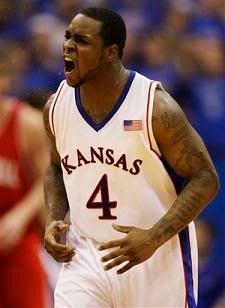 C'mon, Cornell's good but...

Kansas got taken to the limit by Cornell yesterday, finally rallying to win 71 to 66. Yes, Cornell is good. Maybe great. But after one game to say they deserve the Ivy League conference auto bid or an at-large bid for the NCAA Tournament?!

What about Harvard? Yes, the Harvard with star guard Jeremy Lin. The Harvard universally predicted to get the auto bid. Cornell taking an at-large with the teams they play in and out of conference? Ummmm...

Sure.