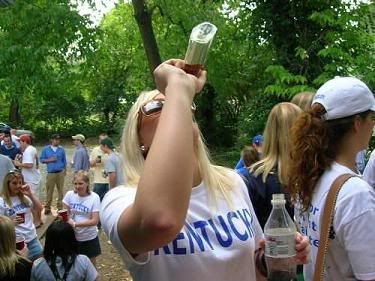 Let's face it. Kentucky, as amazing as they have been they are not
UConn's female team
. A couple of close scrapes. Only to be led out of the darkness by super frosh John Wall. And it just get harder from here.
Sure, the SEC is... well, the SEC. But there is one team that may give the Wildcats problems. The Volunteers by themselves are no match for Kentucky but when you add the home crowd of Thompson-Boling then things change. We have
seen that
with former number one Kansas.
So we are making a prediction. If Kentucky is undefeated before February 27th, then they
will
lose at Tennessee. Bank on it.