Quick, who's the best team in the Pac-10?

Bueller?

We don't blame you. The Pacific 10 conference is a joke right now. Unfortunately the pollsters aren't laughing. AP voters decided they'd had enough this week, snubbing the Pac-10 for the first time since late February 1987:

"(The conference is) turning into an Abbott and Costello skit of double entendre, exploding cigars and backside falls down staircases."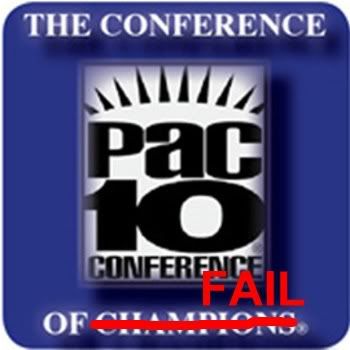 Catch it! And Happy Friday.