We know you have heard us say over and over again we are not fans of women's basketball. Their style of play is very foreign to us, not agressive at all. A lot of perimeter shooting and very little battles in the paint. But they're girls, why should we expect them to fight like men underneath the basket. Anywho, we are going to watch undefeated UConn and undefeated Notre Dame gals b-ball tonight. The battle for first place in women's NCAA college basketball. We have no predictions because this is new to us.

So join us. We are gonna rock out to Lady Gaga during halftime and enjoy the game!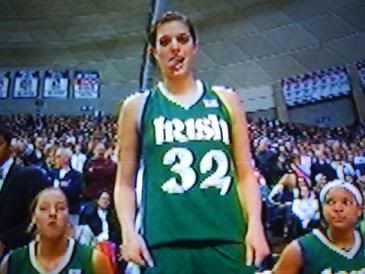 Good luck, ladies. Awww, so cute!
And besides, we LOVE Notre Dame's head coach's name.
Muffet
McGraw. That just rocks the house.