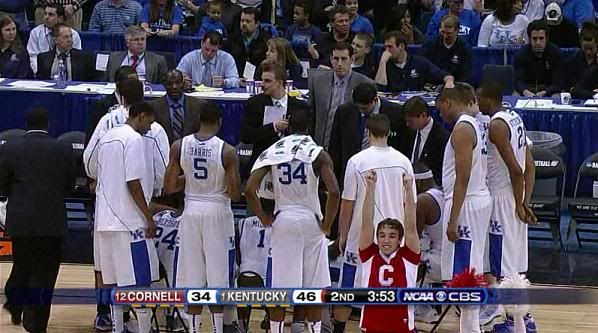 Kentucky 62, Cornell 45:
Momma Said Knock You Out
After so much hype was piled on this game the Wildcats take care of business blowing out the Big Red similar to their first two opponents. West Virginia seems like road kill at this point. Speaking of which...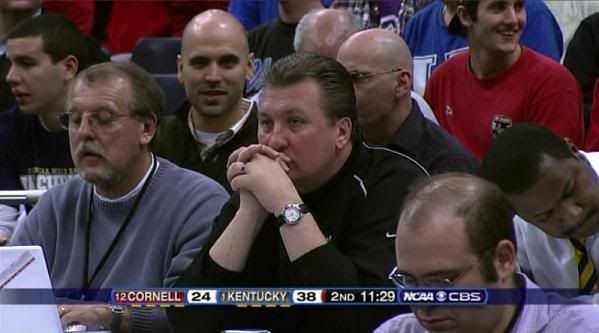 West Virginia 69, Washington 56:
Only God Knows Why
Sorry, we are glad that the Pac-10 are gone. What a waste of time. And some people were starting to believe in the tripe they were shoveling down the tournament's throat.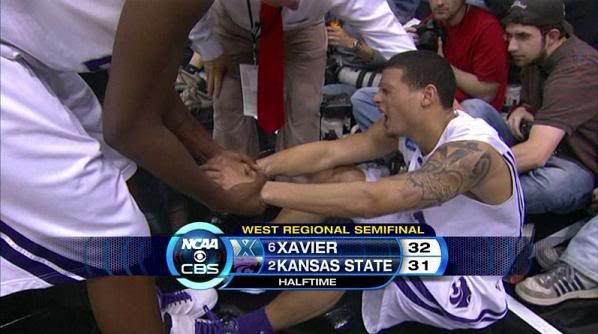 Kansas State 101, Xavier 96 2OT:
Everybody Hurts
And this is what Xavier must be feeling right now with Musketeers guard Terrell Holloway making not one but TWO game saving 3 point shots only to have KSU phenom Jacob Pullen stick the dagger right back in them. And we thought that game would be boring. Pooh on us.