Yeah, that happened.
1)
Kansas State 65, Kansas 82
Although it was
well
documented
how no one would be able to see this game, it didn't stop us. A number one seed was at stake with two hot teams battling it out. Unfortunately one team
got mercilessly purified in the waters of Lake Minnetonka
(NSFW)
.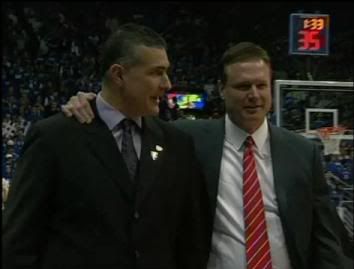 Aw, you'll get us next time big guy
Kansas State hung tough with Kansas for the first half as the game quickly became a "who can foul out first" fest. Sherron Collins was a non factor for the Jayhawks while the Wildcats Jacob Pullen had somewhat of a mediocre game. The true ass rape came off of the Jayhawks bench in the second half. The announcers were shocked that they could do that to the Wildcats...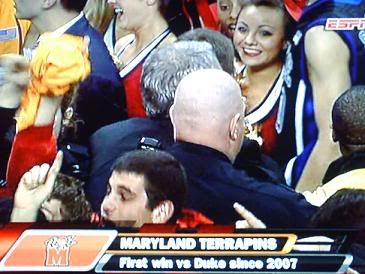 Oh yeah, Maryland beat Duke too.